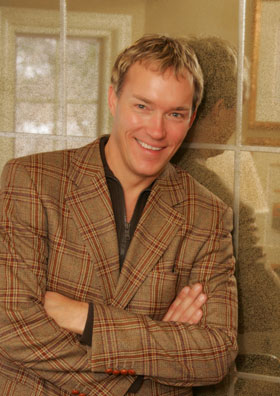 John Lassila graduated from the Minneapolis College of Art & Design with a Bachelor's of Fine Arts in environmental design. While in college, John participated in the student teaching program in the interior design department and completed internships at Dayton's Commercial Interiors and F. Schumacher & Company. Prior to opening his own interior design firm in 1997, his professional experience included design assistant positions at Mark B. Nelson Interior Design and Gunkelmans Interior Design, where he was manager of The Gunkelman Collection, a retail gallery. He then became a member of the interior design team at The Design Studio of Gabberts.

As an Allied Member of ASID, activities include designing rooms for eight ASID Showcase Houses, serving on the Showcase House Committee, involvement in the ASID sample sale, the Holiday Tour of Designer Homes, and the Kitchen and Bath Tour.

John has received two ASID Dedicated Service awards as well as receiving 2nd Place at the 2013 ASID Design Awards Gala in the category "Residential – Multiple Rooms With Over 2,000 SF." In addition John was named to Luxe magazine's coveted 2014 Gold List. The Luxe Interiors + Design GOLD LIST 2014 is a compilation of design professionals from across the country whose projects have been featured in the magazine's pages over the past 18 months. John was the only interior designer listed for the State of Minnesota.

Since John has operated his own business, he has mentored design students from Century College, Dakota County Technical Institute, and Iowa State University. He has also hosted Student Day events in his studio. John was a founding member of the local chapter of DIFFA (Design Industries Foundation Fighting Aids) and served for several years on the organization's benefit event planning committee. John has designed room settings for the Minnesota Opera Gala fundraiser, table settings for WAMSO's "Settings of Note" fundraiser, and directed the aesthetics of two Symphony Balls. John designed "Asian Persuasion", a fundraising event for the local chapter of Fashion Group International, and numerous benefits for the Goldstein Museum of Design at the University of Minnesota.
John was one of four designers who collaborated on the interior design of Grace House II, a residence for adults living with HIV and AIDS. Other community activities include designing fundraisers for Lake Country School, Minnesota Public Radio, Bridging and Open Arms of Minnesota. He currently serves on the House Committee of Westminster Presbyterian Church, which recently completed a major building restoration and interior refurbishment project.